made a camera case which weighs in at 33 grams. i used an old roll mat and some aluminium(?) tape, with a small shock cord closure fpr the lid. i will keep it in my omm chest pod.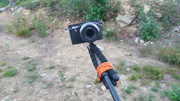 i plan to use this cheapo amazon mini tripod (66g) with a nano volie strap (11g) and my walking pole to improvise a selfie stick. i figured a selfie StickPic is much lighter than this set up i hadd these things already and i can use the tripod as a tripod.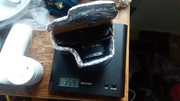 what do others do for camera solutions?
edit: these pictures are the wrong way around and its too late in the day for me to do anything about it.